The home of Ol' Geezer Soups...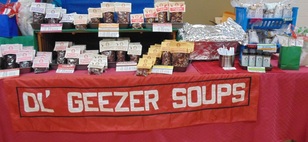 Hello and welcome to Northern Seasons -- the Home of Ol' Geezer Soup Mixes. Ol' Geezer Soups serve six tasty, nutritious and hearty bowls of soup -- low sodium.
Choose from four different varieties: bean, pea, barley bean or chili. They are easy to make and so delicious to eat! All the seasonings are pre-measured in each bag. You can also make the soups vegetarian or change the meat that is suggested on the recipe.

---
...and X Coarse Seasoning Salt...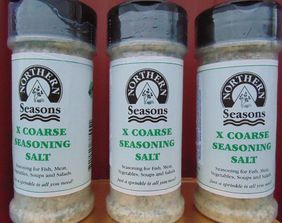 We have created our own X Coarse Seasoning Salt. This can be used on vegetables, soups, salads, meats and fish. Just a sprinkle is all you need. Our customers are reordering and reordering. You'll find that this seasoning brings out the flavor of the food without it being too salty.
---
...and many other healthy delights.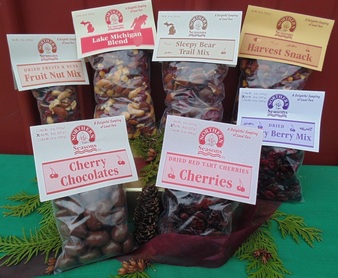 Try our fresh combinations of Michigan fruits and nut mixes. Our trail mixes include Fruit & Nut Mix, Lake Michigan Blend, Harvest Snack and Sleepy Bear Trail Mix. Our dried fruits are Michigan Dried Tart Montmorency Cherries, Michigan Apples, Michigan Blueberries and Wisconsin Cranberries. They are healthy and wonderfully fresh. Great additions to your baking, cereals, cookies, muffins, granola and salads or just a delicious snack.

You can also find a variety of sweets and gift boxes for a combination of healthy delights.
With the holidays approaching -- call us at 231-228-2156 with your orders. We enjoy working personally with the customer. We do small to large orders. We can make orders fit your budget.
Browse through our online catalog.
---